Economics of Climate Change
Critics of policies that would mitigate climate change often cite negative effects on the economy to forestall change. But are they right? SCEPA is investigating these arguments in a project on The Economics of Climate Change led by Faculty Fellow Willi Semmler. Initiated in 2010 with a comprehensive international conference, SCEPA is questioning how to enact effective climate change policy in light of fragile domestic and global economies and the possibilities and practicalities of renewable energy.
SCEPA is honored to receive a second grant from the Fritz Thyssen Foundation to continue our speaker series on the Economics of Climate Change, led by SCEPA Faculty Fellow Willi Semmler for an additional three years. The series brings distinguished scholars, policy experts and government officials to The New School to discuss how economies can transition to green energy and technology. Past speakers include Michael Oppenheimer, Geoffrey Heal, Peter Schlosser, Robert Koop, Wolfram Schlenker, Mark Jacobson, and Artur Runge-Metzger.
Given the recent series of IPCC reports, the People's Climate March in September in New York, and the historic United States-China agreement on climate change in 2014, SCEPA is grateful for this opportunity to continue to build a dialogue between academics, practitioners and the general public to facilitate global action on climate change.
SCEPA Faculty Fellow Willi Semmler and New School economic alumnus Lucas Bernard, Professor of Business at CUNY's College of Technology, have published "The Oxford Handbook of the Macroeconomics of Global Warming."
The handbook analyzes the economic impact of global warming and how responses to it - including preventative measures, adaptation policies and international agreements - affect growth, sustainability and society. With articles from over 50 different scholars, it considers how these consequences differ between developed and developing nations.
"Governments can and must regulate cooperatively. Private industry can and must address the causal factors, and the solutions to mitigate, global warming. In this seminal work, Bernard and Semmler give us an insightful and comprehensive framework to find the social, scientific, and economic initiatives critical to solving humankind's greatest challenge" said Edgar Bronfman, Jr., Executive Chairman at Global Thermostat.
This publication is an outcome of SCEPA's Economics of Climate Change Project. The project is generously supported by the Alex C. Walker Foundation, Fritz Thyssen Foundation, Macroeconomic Policy Institute (IMK), and the German Research Foundation (DFG).
After last week's historic climate change deal between the U.S. and China, Geoffrey Heal, a coordinating lead author of the IPCC reports and professor of social enterprise at Columbia Business School, joined SCEPA to discuss how to secure a global agreement. His presentation put forward an optimistic message based on John Nash's game theory.
Coalition Building
First, he called for coalition formation based on initial agreements between the three largest emissions producers - China, E.U. and the U.S. - incentivizing other countries to follow and removing the disincentive of competitive disadvantage when acting alone.
Technological Innovation
Second, he called for an evolution in the discussion of climate change mitigation beyond timelines and targets, instead focusing on the technological innovations necessary to replace fossil fuels with renewable energy. His presentation specified the current technical limitations and focused on alternatives that were or could be competitve in the market. 
Geoffrey Heal's Climate Work
Professor Heal is noted for contributions to economic theory and resource and environmental economics. His recent books include Nature and the Marketplace, Valuing the Future, When Principles Pay and Whole Earth Economics (forthcoming).
Heal chaired a committee of the National Academy of Sciences on valuing ecosystem services, served as a Commissioner of the Pew Oceans Commission, a member of President Sarkozy's Commission on the Measurement of Economic Performance and Social Progress, a member of the advisory board for the World Bank's 2010 World Development Report and the United Nations Environment Program's 2011 Human Development Report, and acts as an advisor to the World Bank on its Green Growth project.
Economics of Climate Change
Heal's lecture was hosted by SCEPA's Economics of Climate Change Project, led by New School Professor of Economics Willi Semmler and in coordination with The New School's Tishman Environment and Design Center. The project is generously supported by the Fritz Thyssen Foundation and the German Research Foundation (DFG).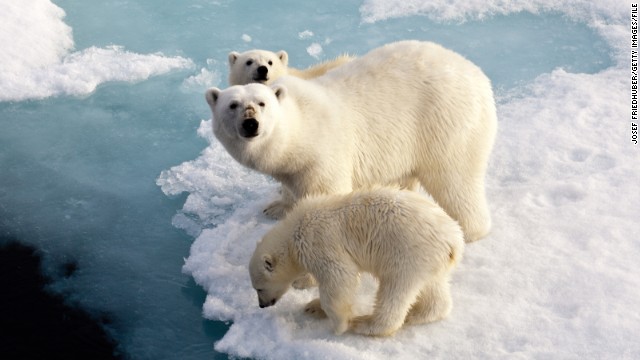 On Cctober 4, 2014, SCEPA Faculty Fellow Rick McGahey published an op-ed on CNN.com, "A Carbon Tax will Create Jobs for Americans." McGahey, Director of the Environmental Policy and Sustainability Management program at The New School, addreses the myth that climate change mitigation will hurt the economy. He cites three studies showing that climate action can be beneficial to the economy from business leaders, the International Monetary Fund (IMF) and the United Nations. Rather than using federal subsidies to support the carbon-creating fossil fuel industry, a modest carbon tax would generate $170 billion by 2030, funds that could be used to create jobs.
by Rick McGahey, SCEPA Faculty Fellow
New rules from the Obama Administration to control emissions from coal-fired power plants signal a new phase in America's battle over climate change. The science is settled—climate change is occurring and it is caused by humans. Now we need to figure out the economics.
On Monday, the Environmental Protection Agency (EPA) announced tough new rules restricting emissions from power plants, requiring a thirty percent cut in their carbon emissions by the year 2030. But even though these new economic rules will be caught up in polarized political combat, they are a major step forward, and not just because of their beneficial environmental impact. They signal that the United States, however haltingly, is moving from denying the science on climate change to a necessary debate about how to control it and pay for the associated costs.
Even before the new rules were issued, attacks on them were intensifying. The U.S. Chamber of Commerce launched a pre-emptive strike last week, saying that the new power plant rules could cost up to $50 billion annually and lose hundreds of thousands of jobs.

Fighting back, the Natural Resources Defense Council (NRDC) claimed that the Chamber's negative economic estimates are wildly overstated, in part because the Chamber study doesn't recognize any of the new businesses and hundreds of thousands of jobs that will be created in alternative energy, other benefits from environmental clean-up, and lower electric bills as alternative energy gets to scale.

Many economists would say that NRDC has the better of the argument—regulations, when done correctly, can induce new jobs and businesses and technological innovation, while producing other social benefits like cleaner air and water.
A recent SCEPA working paper, "Economic Damages from Climate Change: A Review of Modeling Approaches," examines how the three integrated assessment models (IAMs) used by the U.S. government translate climatic change into economic impacts.
To present and predict changes in weather, the scientific community relies on Integrated Assessment Models (IAMs), which model and predict the impact of carbon emissions, greenhouse gas concentrations, and temperature increases on climate systems. IAMs also seek to determine the social cost of carbon (SCC) by giving the negative effects of climate change a monetary value.
The report focuses on the formal mechanisms by which the DICE, FUND and PAGE models convert temperature increases, sea level rises and more intense storms into a dollar figure. These mechanisms are known as damage functions.
Although the IAMs use very different damage functions, they all base the impact of climate change costs on comparative scenarios. The cost of climate change is not just the destruction of structures and objects; it comes from lower food production, low health outcomes, higher indoor cooling costs and lost land to higher sea levels. While big storms and earthquakes capture the media's attention, incremental changes will have by far the greatest cumulative impact on our well-being.
Even among economists, the consensus is that these costs will be profound. This report and an earlier article by SCEPA Faculty Fellows show these leading economic models, if anything, greatly underestimate the costs of climate change.
Can We Anticipate, Can We Adapt?
The patterns and probability of extreme weather - and its accompanying risks to society and ecosystems - are being altered by climate change due to the buildup of the greenhouse gases. While our ability to project such changes is improving, it remains inadequate at the local level, where most resilience and adaptation planning occurs. Even more troubling, needed action will likely be deferred by the economic and political obstacles that stand in the way of long-term resilience planning.
In late March, the Intergovernmental Panel on Climate Change (IPCC) issued a report, 'Impacts, Adaptation and Vulnerability,' by its second Working Group as part of the Fifth Assessment Report. On April 7, 2014, Princeton's Michael Oppenheimer, one of the lead authors of the report, joined SCEPA to give a presentation on New York City's climate plan as an example of both the obstacles and possibilities of long-term planning for climate change.
Oppenheimer is the Albert G. Milbank Professor of Geosciences and International Affairs in the Woodrow Wilson School and the Department of Geosciences at Princeton University. He is director of the program in Science, Technology and Environmental Policy (STEP) at the Woodrow Wilson School and Faculty Associate of the Atmospheric and Ocean Sciences Program, Princeton Environmental Institute, and the Princeton Institute for International and Regional Studies.
Oppenheimer serves as a Coordinating Lead Author on the second Working Group report. The first report, "The Physical Science Basis," released in September 2013 by the first Working Group, was the subject of a SCEPA panel held in November 2013 on the Local and Global Impacts of of Climate Change.
SCEPA's Economics of Climate Change Project, led by New School Professor of Economics Willi Semmler, is generously supported by the Fritz Thyssen Foundation and the German Research Foundation (DFG). This event is in coordination with the Environmental Policy and Sustainability Program at the Milano School.
On March 31, 2014, the Intergovernmental Panel on Climate Change (IPCC) released their second report as part of their Fifth Assessment on climate change.
One of the lead authors of the report, Princeton's Michael Oppenheimer, will be joining SCEPA on Monday, April 7th at 6:00pm to discuss the report, New York City's climate plan and the difficulties of long-term planning for climate change (RSVP or watch live online).
The report, Climate Change 2014: Impacts, Adaptation, and Vulnerability, is clear in its conclusion that climate change is having an effect on the world and its oceans. After specifying its impacts to date, impending risks and the possibilities to take action, it concludes that decisions need to be made to mitigate these risks.
Following are resources on the report's content:
1. The New York Times reviews the report's major conclusions;
2. IPCC's summary for policymakers; and
3. A webcast of the IPCC's conference releasing the report.
In November, SCEPA held an event to discuss the first report on the physical science of climate change with experts from Columbia and Rutgers, who focused on the local and global impacts (watch the video).
SCEPA Faculty Fellow Willi Semmler, head of the Economics of Climate Change project, published a paper with co-authors Stephan Klasen and Anthony Bonen that reviews how the economic damages of climate change are modeled and measured. Bonen joins the Worldly Philosopher blog to debate how economists and climate scientists assess these costs.
Predictions of the 5th IPCC Report
In September, the United Nation's Intergovernmental Panel on Climate Change (IPCC) published the first of four reports providing updates on the scientific community's knowledge of climate change and its effects. The report from the first Working Group, Climate Change 2013: The Physical Science Basis, strengthens the panel's degree of certainty that climate change is man-made and is the cause of melting ice, rising global sea levels and various forms of extreme weather.
On November 18, 2013, SCEPA's Economics of Climate Change lecture series presented a panel discussion with leading climate change scientists on the major findings of the report. They discussed its local and global predictions and what it forecasts for urban areas, agriculture, food production, and developing economies.
Speakers:
Peter Schlosser, What Does the the 5th Assessment Report Tell Us?
Professor of Earth and Environmental Sciences, Columbia University
Deputy Director and Director of Research, The Earth Institute at Columbia University
Robert Kopp, Local and Global Impacts of Extreme Weather
Assistant Professor, Department of Earth & Planetary Sciences, Rutgers University
Associate Director, Rutgers Energy Institute
Wolfram Schlenker, Effects of Weather Change on Agricultural, Food Production & the Developing World
Associate Professor, School of International and Public Affairs, Columbia University
SCEPA's Economics of Climate Change project, led by New School Professor of Economics Willi Semmler, is generously supported by the Fritz Thyssen Foundation and the German Research Foundation (DFG).