Economics of Climate Change
Critics of policies that would mitigate climate change often cite negative effects on the economy to forestall change. But are they right? SCEPA is investigating these arguments in a project on The Economics of Climate Change led by Faculty Fellow Willi Semmler. Initiated in 2010 with a comprehensive international conference, SCEPA is questioning how to enact effective climate change policy in light of fragile domestic and global economies and the possibilities and practicalities of renewable energy.
Willi Semmler, director of SCEPA's Economics of Climate Change project, presented his research at a workshop organized by the Council on Economic Policies (CEP) and the Bank of England (BoE) on Central Banking, Climate Change, and Environmental Sustainability. The event brought together researchers from academia, central banks, and other institutions to discuss how monetary policy and financial systems can be used to mitigate climate change.
Semmler shared his work modeling mitigation and adaptation policies on climate change. His presentation is based on work with Helmut Maurer from the Institute for Computational and Applied Mathematics at the University of Muenster in Germany and New School students Michael Flaherty, Arkady Gevorkyan and Siavash Radpour.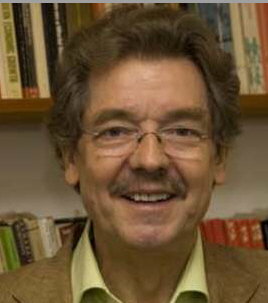 SCEPA is pleased to announce the publication of Dynamic Modeling, Empirical Macroeconomics, and Finance, a collection of essays in honor of the head of SCEPA's climate project, New School Economist Willi Semmler. The book covers Semmler's work on sustainable development, economic growth, technological change, climate change, commodity markets, long wave theory, nonlinear dynamic models, and boom-bust cycles.
Semmler's long-time co-authors, Lucas Bernard and Unujargal Nyambuu, edited the volume of essays by many of Semmler's former students and collaborators. Former New School Professor Ed Nell wrote the forward, and New School PhD Alex Gevorkyan contributed an introduction on Semmler's impact on contemporary economics. Other contributors include Duncan Foley, Christian Proano, Daniel Samaan, Rajiv Sethi, among others.
This fall, SCEPA Economist Willi Semmler is serving as a visiting professor in the department of economics and law at La Sapienza University of Rome. Invited by Professor Giovanni Di Bartolomeo, he is collaborating with faculty to research financial markets, the macroeconomy, and the financing of climate policies.
Semmler is an internationally recognized expert in the field of climate economics and leads SCEPA's Economics of Climate Change project. His recent work includes the Oxford Handbook on the Macroeconomics of Global Warming with Lucas Bernard and numerous papers on the economics of climate change and green bonds. Earlier this year, Semmler served as senior research associate at the International Institute for Applied Systems Analysis (IIASA) in Laxenburg, Austria, where he worked on models of economic growth under environmental constraints.
From the Arctic to the Indian Ocean to the South Pacific, small island states and coastal lines have become home to the most vulnerable communities. The threat of rising sea levels in the wake of climate change pushes populations to relocate to safer areas. But do contemporary legal frameworks recognize and protect the rights of climate migrants?
On September 8, 2016, Professor Randall Abate, future dean of the Florida Agricultural and Mechanical University College of Law School, joined SCEPA's Economics of Climate Change lecture series to discuss how international environmental law, international human rights, and U.S. domestic legal protection could save vulnerable and marginalized populations of climate refugees.
As a specialist in international and comparative environmental law, Professor Abate has taught in Argentina, Canada, Cayman Islands, China, Kenya, India, Spain and Ukraine. Professor Abate has published and presented widely on environmental law topics, with a recent emphasis on climate change law and justice. His upcoming book, Climate Justice, includes case studies on global and regional governance challenges. Early in his career, Professor Abate advocated for environmental law matters on behalf of law firms in Manhattan. He holds a B.A. from the University of Rochester and a J.D. and M.S.E.L. (Environmental Law and Policy) from Vermont Law School.
"The Plight of Climate Refugees" is hosted by SCEPA's Economics of Climate Change Project, directed by Willi Semmler, Henry Arnold Professor of Economics in cooperation with the oikos NYC student organization and the New School University Student Senate (USS).
SCEPA Economist Willi Semmler was appointed Senior Research Associate at the International Institute for Applied Systems Analysis (IIASA) in Laxenburg, Austria. Semmler will work with IIASA on models of economic growth under environmental constraints. IIASA is an international scientific institute conducting research on global environmental, economic, technological, and social change and advising policymakers around the globe. Their recent work includes contributing to the Intergovernmental Panel on Climate Change and the United Nations' Sustainable Development Goals.
Semmler is director of SCEPA's project on the Economics of Climate Change and author of the Oxford Handbook on the Macroeconomics of Global Warming with Lucas Bernard.
Representatives from over 155 countries gathered at the United Nations on Earth Day 2016 to sign the historic COP21 climate change agreement negotiated in Paris last year.
Now what?
The backbone of the agreement is a commitment to limit global warming to under two degrees Celsius above preindustrial levels. To do so would require a worldwide switch from fossil fuels to renewable energy.
Ottmar Edenhofer, co-chair of the Intergovernmental Panel on Climate Change (IPCC), joined SCEPA's Economics of Climate Change lecture series to share his road map for bringing the Paris agreement to life. His presentation discussed how the agreement will change the institutional landscape of global climate governance and how to bring the economics and politics of climate stability to action.
Edenhofer is a leading international expert on climate policy at the Technical University of Berlin. He is director of the Mercator Research Institute on Global Commons and Climate Change, a fellow of the German Academy of Sciences, and deputy director and chief economist of the Potsdam Institute for Climate Impact Research.
The event was be followed by a reception featuring the premiere of "The Warming Earth," a jazz piece composed by Rich Shemaria.
"Climate Policies After Paris" is hosted by SCEPA's Economics of Climate Change Project and generously sponsored by the Tishman Enviromental and Design Center (TEDC), the Institute for New Economic Thinking (INET), the Fritz Thyssen Foundation and the German Research Foundation (DFG).
The International Monetary Fund (IMF) is ramping up its collaboration with climate change experts in the academic community - including SCEPA Economist Willi Semmler - to discuss how developing countries can meet the conditions of the United Nation's Paris agreement.
As the director of SCEPA's Economics of Climate Change project, which presents expert lectures and original research on the economic effects of climate policies, Semmler was invited to work with the IMF's research and policy teams. Last week, he presented two lectures before the IMF's Division of Development Macroeconomics on modeling economic growth in the context of climate change and he is co-authoring research with New School PhD candidate Anthony Bonen and IMF staff.
Semmler is the Arnhold Professor of Economics at The New School and co-author of the Oxford Handbook of the Macroeconomics of Global Warming.
The United Nation's 2016 Paris Agreement, negotiated by 195 countries, creates a framework for keeping global temperatures from rising more than 2 degrees celsius. The next task is determining how to pay for it.
The Paris agreement commits developed countries to a collective goal of $100 billion per year by 2020. The European Commission expects this funding goal to increase thereafter. However, this places the burden of climate change mitigation costs on the shoulders of the current generation. In 2014, economist Jeffrey Sachs proposed financing climate change mitigation through public debt as a means to share costs between current and future generations.
In a new working paper, SCEPA Economist Willi Semmler and his co-authors expand on Sachs' plan by proposing green bonds as the long-term debt mechanism to balance intergenerational costs. In their model, climate change mitigation investments made through green bonds will yield additional capital in the future, which will in turn generate additional output to repay the green bonds. Low interest rates provide the perfect opportunity to initiate green bonds, allowing current and future generation to finance climate change debt at historically low costs.
by Arkady Gevorkyan and Willi Semmler
A cheap alternative to imported fossil fuels, shale energy was considered revolutionary when it hit the market in the late 20th century. As a result, the shale industry thrived in the early 2000s, playing a major role in the energy sector. But early in mid2014, the industry began to falter due to market forces and high debt levels, leaving it to face an uncertain future. However, the bust of the shale industry opens the door to the next revolutionary player in the energy sector: renewables.
The shale industry's poor market position is due to both external market forces and questionable business practices, as documented in a recent SCEPA paper and published in Economic Modeling. First, an EIA report documents how shale companies engaged in excessive borrowing, incurring an unprecedented level of debt from 2010 to 2014. Second, 2014 ushered in an unexpected drop in crude oil prices that undercut shale's competitive price in the market. Third, many of the larger energy companies that had been investing in small and midsize shale oil companies substantially increased their borrowing after the 2014 price plunge.
Unfortunately, experts predict that crude oil prices will remain low, extending shale's "bust" cycle and offering the industry little chance at redemption. Instead, smaller shale companies that overleveraged during the "boom" years will likely have to downsize production and liquidate capital to repay debt. Rather than inspiring confidence in potential and necessary investors, this could reinforce shale companies' reputation within the energy industry for making misguided investments and lead to a sector shakeout that forces some companies to restructure and some to fold.
Should shale collapse, what comes next? While some argue that low crude oil prices will simply revert the market back to a high demand for fossil fuels, others believe this "bust" among traditional market players is an opportunity for the emerging renewable sector. In fact, renewable energy companies could find U.S. consumers more open to green energy as a viable alternative to fossil fuels, just as they once learned to embrace shale energy.