The Financial Crisis
Economists at The New School bring a non-mainstream analysis – known within the field as 'heterodox' - to the fallout of the Great Recession. Their work focuses on the prospects for a more progressive economic order to emerge. This blog shares policy proposals to address short-term needs while placing current events in a long-term economic context. This includes an analysis of the monthly employment report by SCEPA Faculty Fellow Rick McGahey.
Details
It's well known that the causes of the crash of 2008 and the subsequent Great Recession were a housing bubble and a financial crisis. But what were the long-term trends that brought the American economy to the edge of the cliff?
In the November 24th seminar hosted by SCEPA and The New School Economics Department, UCLA Professor of Urban Planning Matthew Drennan named income inequality as the decisive factor behind the crisis. In a talk based on his recently released book, "Income Inequality: Why it Matters and Why Most Economists Didn't Notice," Drennan argued that growing inequality directed income gains to the top sliver of the income distribution, leaving middle-class workers experiencing stagnant or falling incomes. To keep up with consumption, these households took on unsustainable debt, often leveraged through home equity. As we know, the collapse of the housing market then caused indebted households to default at unprecedented rates, setting off a massive global financial crisis.
Drennan focused on the average propensity to consume (APC), an economic statistic that measures the ratio of total consumption to total income. When the APC rises, workers are either saving less or going into debt. Many mid-twentieth century economists had predicted that the APC would remain constant. Instead it rose quickly, as income gains accrued mostly to the wealthy, and middle- and low-income earners spent more of their take-home pay to keep up. For Drennan, this was because stagnant or falling wages forced most Americans to reduce savings rates or take on the unsustainable debt that was the root cause of the financial crisis.
Details
Economists Jasmina Arifovic and Janet Hua Jiang found that public information, regardless of its validity, can affect how people make decisions during times of financial crisis.
On October 13th, Arifovic presented a lecture on her research as part of an economics seminar series jointly hosted by SCEPA and The New School's Economics Department. Arifovic currently serves as director of the Centre for Research in Adaptive Behaviour in Economics and professor of economics at Simon Fraser University.
Economists have long been interested in whether non-fundamental economic factors, known as "sunspots," can cause or exacerbate financial crisis. Though the concept seems to run counter to the standard economics assumption of rationality, sunspots have been incorporated into important theoretical models of economic crises.
Arifovic's research focuses on measuring the effects of sunspots through controlled experiments. She enlists undergraduates to play a simple game. Given a "bank account" and information about possible rates of return, they decide whether or not to withdraw their funds.
A sunspot is then introduced: a sequence of randomly generated public announcements forecasting how many people will choose to withdraw. When economic conditions are safe or precarious, participants ignore the sunspot. But when conditions are uncertain, they incorporate it into their decisions.
She concludes that in times of uncertainty, behavior is sensitive to publicly available information, even when the information is unrelated to economic fundamentals. The policy implications are clear: public officials and business leaders should pay close attention to the wording of their public statements during times of crisis or uncertainty, when those statement may be more potent than usual.
Details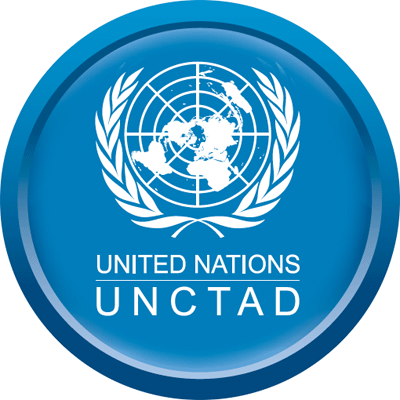 On October 6th, The New School hosted the release of the United Nations Conference on Trade and Development's (UNCTAD) 2015 Trade and Development Report, which made the bold conclusion that the international financial and monetary systems are failing to foster sustainable international development and require immediate reform to avoid persistent stagnation.
According to UNCTAD's Elissa Braunstein, economics professor at Colorado State University, any economic statistic - such as GDP, debt levels, or trade volume - will prove that developing countries have not fully recovered from the financial crisis and global recession. She described three main challenges confronting the international monetary system: 1) regulating international liquidity, 2) managing shocks; and 3) easing the burden of current account adjustment.
While these challenges are best solved by long-term financing and productive investment, the current system is dominated by private capital, which is focused on short-term, low-risk investments and pro-cyclical, exacerbating downturns.
"Managing the persistent volatility of financial short-term flows requires an internationally coordinated policy response," UNCTAD Secretary-General Mukhisa Kituyi said, not merely a financial correction with few serious consequences for the real economy.
The report calls for reforms at the national level, including the "judicious use" of capital controls and credit allocation policies, supplemented by global measures that discourage speculative financial flows and at the regional level, including more substantial mechanisms for credit support and shared reserve funds.
The event was sponsored by the New School for Social Research. William Milberg, dean of The New School for Social Research, provided introductory and closing remarks.
Details
by Rick McGahey, SCEPA Senior Fellow
While May's stronger job growth is welcome, continuing low inflation and annual wage growth below 2.5% don't present any macroeconomic threats that warrant driving up interest rates. But the Fed, like many economic policymakers, seems to be operating in a "new normal" where an unemployment rate of 5.5% is considered full employment. That is not a world where most workers and families will make any significant economic progress.
The May employment report shows job creation numbers bounced back with a gain of 280,000. And an upward revision of the numbers for the previous two months added 32,000 jobs, pushing the three-month rolling average to 207,000 new jobs per month. The unemployment rate ticked up by a probably meaningless one-tenth of a percent, to 5.5%. The big jump in employment has many observers predicting a Federal Reserve interest rate increase sooner rather than later.
But even with these job gains, we still are not seeing significant labor market pressures.
Details
by Rick McGahey, SCEPA Faculty Fellow
This morning's April employment report shows a U.S. economy with continuing weaknesses, underscored by other economic data indicating that first quarter GDP may actually have declined. The economy added 233,000 jobs, with a stagnant unemployment rate of 5.4% and a continuing historically low labor force participation rate. But jobs numbers for February and March also were revised, showing 39,000 fewer jobs than previously reported. That puts the three-month rolling average for job creation below 200,000 per month.
The weak jobs number must be viewed in relation to other data suggesting a weakening economy. In March, the dollar hit a 40-year high against the Euro and has been strengthening against almost all other currencies, hurting U.S. exports and leading to a March trade deficit of $51.4 billion, a six-year high.
Some of the dollar's growth has been driven by expectations of Federal Reserve interest rate increases, but today's employment report is another signal that the Fed should hold its fire. This is a weak economy that is going nowhere fast, and increasing interest rates could tip it into recession, or at least lock us into stagnation. We are now in the 70th month of the (very weak) economic recovery, much longer than the post-World War II average of 58 months.
In the labor market, working hours and wages aren't growing, another signal of overall economic weakness. Hours worked in April didn't increase, and average hours in the private sector are exactly the same as one year ago. And average hourly earnings increased by only 3 cents in April, for a 2.2% increase over the past year.
These are not strong labor market numbers.
Details

SCEPA Faculty Fellow Rick McGahey published an opinion piece on CNN.com today, Where are the Good Jobs?" McGahey explains why the recent job growth has not led to wage growth. The 'weak wage growth puzzles economists. After all, as the labor market improves, workers should be able to get raises as employers compete for a tighter labor force.' McGahey lists four reasons for the suppressed wage growth:
People are still out of work. In March labor force participation was 62.7%, the U.S. hasn't experienced a labor force participation this low since 1978.
Job growth is too slow. It took 6 ½ to regain the jobs lost in the Great Recession.
The jobs created pay worse that the jobs lost during the Great Recession.
The suppressed wage growth is due to the long-term failure to share productivity gains between workers and businesses.
McGahey recommends that 'we won't see higher wages without two important policy changes: more government stimulus to create jobs, and changes in labor market rules to rebalance power between business and workers.'
Details
by Rick McGahey, SCEPA Faculty Fellow
Read Rick's comments in today's International Business Times, "Unemployment Report: Six Years After The Great Recession, Are The Good Jobs Ever Coming Back?"
This morning's employment report for February continues the story of this recovery: job growth trending upward, but still lots of slack in the labor market, and no signs of inflationary pressure. Jobs are growing, but wages and hours are not, and many of the jobs are low-wage.
295,000 jobs were added in February, in line with the three-month average of 288,000. Over the past year, job growth has averaged 266,000 per month. The unemployment rate ticked down slightly to 5.5% from 5.7 in January; over the past year, the rate has fallen by 1.2%, so we are seeing an improving labor market. But the labor force participation rate remained essentially unchanged, and is stuck at its lowest level in 37 years.
Wages and hours also remain flat, tempering any interpretation that we have a booming labor market. Average hourly wages were up by three cents, and have only risen by 2% in the past year. And average hours worked also remained flat—in February 2015 hours were 34.6, only two-tenths more than one year ago.
So we are seeing some job growth. But it isn't very strong, and the jobs aren't very good. Labor force participation, wages, and hours all are signaling a labor market with a lot of slack, and no significant upward cost pressures. The Federal Reserve should not be considering raising interest rates when faced with these numbers.
Details
by Rick McGahey, SCEPA Faculty Fellow
Employment for the first month of 2015 continued the steady growth from last year. 257,000 new jobs were added, and although the unemployment rate ticked up one-tenth of a percent to 5.7, that resulted from people entering the labor force to look for jobs—what economists call "labor force participation." Participation in December was at an historic low, so there's a long way to go to restore healthy levels there.
Average hourly wages in January rose to $24.75, up half a percent from December (December's average wage rate actually declined). But wages are only 2.2% higher than one year ago. Weekly hours worked, however, were flat, at an average of 34.6 hours per week, the same as December, and virtually unchanged from last January's level of 34.4.
So jobs are being added at a steady pace—260,000 per month in 2014, the highest average monthly level since 1999. But the wage and hour data are not signaling any huge economic rebound or inflationary pressures. Make no mistake, this is still a lukewarm economy and labor market, and we are now 67 months into the recovery, above the 58-month average for recoveries since 1945.
The weak wage and hour data are part of a longer running economic trend—declines in the "labor share" of GDP. The share of gross domestic income going to employee compensation peaked in 1970 at 58.4%, and has been on a steady decline since then. In recent years, that share rose to 55.3% in 2008, just before the Great Recession, falling to 52.1% in 2013. A weaker labor share means weaker overall consumption and consumer demand, and the economy will not grow strongly.
There are various theories about why the labor share has declined. Some blame technological substitution, especially the spread of information technology into all sectors of the economy. Other scholars emphasize the loss of good-paying jobs to trade and corporate outsourcing (NSSR Dean Will Milberg's recent book with Deborah Winkler makes a strong case for this). Labor share also is reduced by declining union power, and economic "financialization," as businesses retain profits, hoarding cash, buying back stock and paying dividends instead of making new productive investments.
But all these factors pull in the same direction - a continuing shift in power towards business and away from labor. These longer-term forces are undercutting workers' bargaining power, so the steady job growth we are now seeing is not translating into higher wages. We need greater government investment to compensate for weak overall demand, and the Federal Reserve should not raise interest rates, as annual wage growth is very modest and well within their already conservative inflation targets.
Details
by Rick McGahey, SCEPA Faculty Fellow
This morning's release of the November employment report is one of the strongest we have seen for some time. But a closer look at the underlying numbers, especially in historic context, shows a continuing weak labor market, with the labor share still playing second fiddle to profits and corporate dominance.
Total payroll employment grew by a very robust 321,000 jobs, with gains in virtually every major sector of the economy. The "diffusion index" which measures how growth is spread across sectors was 69.7 percent (50 percent would show half of all industries gaining jobs, and half declining). And the September and October jobs numbers were revised upwards by a total of 44,000, so we now have a three-month average jobs increase of 278,000 per month.
Average hourly earnings also rose, by nine cents per hour, to $24.66, the biggest monthly increase since June 2013. In the past twelve months, hourly earnings have risen by 2.1 percent. The only lagging jobs indicator is average hours worked, which at 34.6 hours per week is essentially unchanged from a year ago.
The unemployment data, based on household surveys, is less exciting. The unemployment rate (5.8 percent), labor force participation (62.8), and employment-to-population ratio (59.2 percent) were all essentially flat. In the next few months, if job and wage growth continues, we should see improvements in all three of those ratios.
Is it time to declare victory?
Details
On October 3, 2014, SCEPA hosted a discussion with economist and author Thomas Piketty (included in economist Brad DeLong's blog as a "Must Watch"). Piketty's best-selling book, Capital in the Twenty-First Century, serves as a watershed example of the dual contradictions of capitalism and proves that the last century was characterized by a sharp divergence between social classes. He warns that the main driver of inequality—the tendency of returns on capital to exceed the rate of economic growth—threatens to generate extreme inequalities that stir discontent and undermine democratic values.
Much like Piketty's work, economists at The New School for Social Research strive to analyze the dynamics of capitalism using historical and empirical analysis and, through SCEPA, its policy implications. Following Piketty's remarks, New School Professor Anwar Shaikh and Executive Director and Chief Economist at the Washington Center for Equitable Growth Heather Boushey presented their own comments and joined in a panel discussion to answer the question, where do we go from here?
Speaker Presentations:
Thomas Piketty, Capital in the 21st Century
Anwar Shaikh, Inequality and Social Structure: Comments on Piketty
Heather Boushey, Comments on Piketty